SAFe® DevOps – Optimising Your Value Stream (English)
Sale!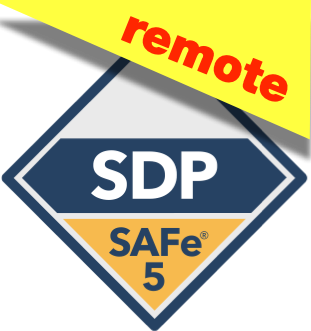 Course Description
This course prepares you intensively for your practical work as an organizer of the DevOps processes in your company. br> The early booking discount of 100 Euro is valid until 45 days before the course starts.
Course description
The course is conducted remotely.
Duration: 3 Days | each day three 90-minute sessions (9:00-14:30)
The trainers and participants will have a preparatory session online a few days prior to the event. In this short session we'll get to know each other and learn about working agreements and logistics of the training course. As well, we'll be covering the basics of working with the online training platforms, ensuring a smooth start into the training. This session will be a formal part of the training.
Fordern Sie ein Angebot an.
Preis
1.400,00€
Frühbucher netto
Datum
21.10.2020 - 23.10.2020
Dauer
3 Tage | 09:00 - 14:30
Trainer

Ort
Remote mit zoom und miro Remote Training


Englisch